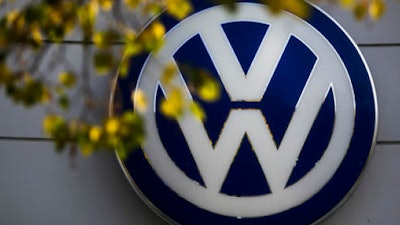 Associated Press
Volkswagen is recalling about 91,000 Passat cars with diesel engines because wiring under the body can corrode, overheat and potentially start fires.
The recall covers midsize Passats from the 2012 through 2014 model years. VW says wire seals in an electrical connector weren't properly assembled and can let water touch electrical terminals.
This can cause a short that in rare cases can cause a fire beneath the cars.
The problem was discovered when a Volkswagen factory reported some underbody fires.
Dealers will replace the connector with new ones that are properly sealed. Customers will be notified to bring their cars in for service starting in June.