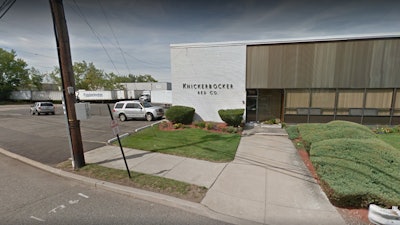 Google Maps
Around 9:00 am today, a crane dropped a 4,000-lb load of steel onto a worker at the Knickerbocker Bed Frame Company in Carlstadt, NJ. Both of his legs were pinned underneath the pile of steel.
According to WABC, the worker remained conscious during the 30-minute rescue.
Emergency personnel had to be careful not to cause more steel to fall on the victim, however a report from WNBC indicates that the worker will likely lose both of his legs.
According to the company website, Knickerbocker manufactures bed frames, mattress foundations, and support systems for wood beds.
It is a fourth generation family owned and operated company that has been in business since 1919.
The cause of the accident is currently under investigation.