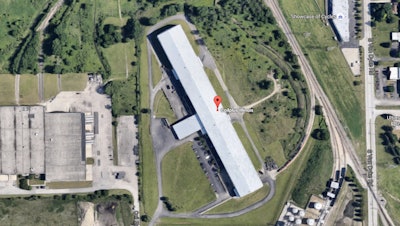 Google Earth
On June 23rd, 2016, a 50-year-old worker at Coilplus Illinois died after he was pulled through a metal baler. The incident triggered an OSHA investigation that has lead to six serious safety and health violations.
Investigators found that the worker was standing on a pneumatic platform at the company's Plainfield, IL facility and was removing metal scrap from the scrap pit. According to an OSHA release, a piece of the metal scrap allegedly snagged the pneumatic line, which disconnected and caused the platform to return to a vertical position.
When the platform flipped, the employee fell into the scrap pit and became entangled with metal trim until the baler below pulled him through.
OSHA has proposed penalties of $53,628 after it found that Coilplus failed to:
Evaluate for permit required confined spaces including posting danger signs.
Install handrails on stairways.
Conduct periodic inspections of machine safety procedures.
Affix lockout devices to isolate energy prior to allow employees to enter machine hazard areas.
Lacked guarding around machines to prevent workers for entering hazard areas.
Did not have adequate guardrails around the scrap pit area, exposing workers to a 9-foot fall.
"A man died tragically and his family, friends and co-workers are left to suffer an overwhelming loss," said Kathy Webb, OSHA's area director in Calumet City, in a statement. "Coilplus needs to make immediate changes to its safety and health programs to ensure workers are guarded from machine hazards at its facilities nationwide."
According to the company's website, the facility in Illinois uses the following equipment:
A 72" Slitting Line
A 60" Blanking Line
A 30" Blanking Line
Coilplus Illinois is one of nine U.S. facilities operated by Rosemont-based Coilplus, which also has plants in Canada and Mexico.
Coilplus is an operating subsidiary of Metal One Holdings America, also based in Rosemont. Metal One Holdings America, Inc. operates as a joint venture between Mitsubishi Corporation and Sojitz Corporation.