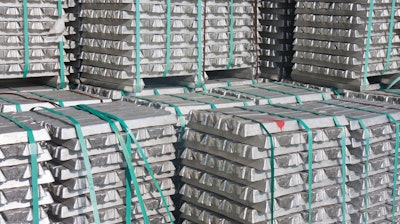 On April 27, 2016, OSHA opened an investigation of Aluminum Shapes LLC after the company reported that an employee had suffered an amputation.
According to a press release, OSHA's inspectors determined that an employee suffered a fingertip amputation while feeding aluminum pieces into a roll-forming machine.
During the investigation, two more workers were injured on the job; one injured a thumb, and the other actually suffered a fingertip amputation.
As a result, on September 23, 2016, OSHA issued Aluminum Shapes three citations with proposed penalties of $89,390 for one serious and two repeat violations.
OSHA issued repeat citations to the company for a lack of machine guarding, as well as for its failure to report the amputation within the required time frame. The agency cited the employer for the same violations in May 2012 and March 2016.
"In 2015, our investigation found 44 safety violations at Aluminum Shapes' facility including amputation hazards related to the lack of machine guarding. This employer has taken no action to protect its workers and serious and senseless injuries are the result. This is unacceptable," Paula Dixon-Roderick, director of OSHA's Marlton Area Office said in a press release. "Employers have a legal responsibility to provide employees with a safe and healthful work environment, and we intend to hold companies accountable when they fail to meet their obligations."
The incident is not the company's first brush with U.S. regulators this year. Around the same time that OSHA was issuing fines, news broke that U.S. Commerce Department was investigating Aluminum Shapes as part of a massive tariff evasion scheme.
According to the report, the scheme worked by disguising metal as shipping pallets that are re-melted for other uses.
The company had apparently purchased a significant number of pallets that could be worth millions of dollars in materials.