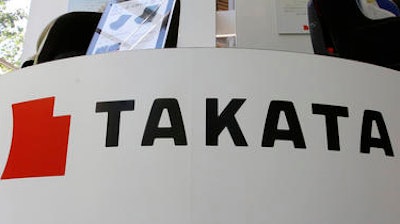 DETROIT (AP) — BMW is recalling 4,000 SUVs in the U.S. and Canada to fix a new and potentially deadly problem with Takata air bag inflators.
The company says in government documents that the driver's front inflator can separate from a plate, shooting out metal and other debris.
The companies traced the problem to incorrect welding at a Takata factory in Mexico. It's different from the problem that touched off the largest auto recall in U.S. history. In those vehicles, the ammonium nitrate used to inflate the air bags can degrade over time and blow the inflators apart, spewing shrapnel.
The recall covers certain BMW X3 and X4 SUVs from the 2015 model year, and X5s from 2014 and 2015.
Dealers will replace the driver's air bag at no cost starting November 11.