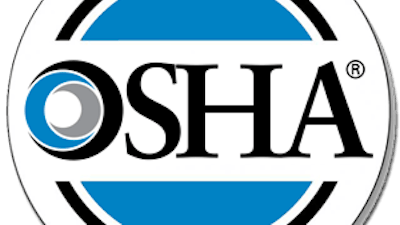 As he cleared soybean debris, a 41-year-old elevator superintendent suffocated when his lifeline tangled in an unguarded and rotating auger. A federal investigation into the worker's death found multiple violations of federal safety standards for grain handling at the Cooperative Producers, Inc. Hayland facility in Prosser, NE.
Last week OSHA cited CPI for three egregious willful and three serious violations following its investigation of the March 16, 2016 death. From 2011 to 2015, federal inspectors cited the Nebraska farmer-owned cooperative and joint venture CPI-Lansing LLC six times for violating grain-handling safety standards.
The agency has placed the company in its Severe Violator Enforcement Program, which focuses on recalcitrant employers that endanger workers by committing willful, repeat or failure-to-abate violations. Under the program, OSHA may inspect any of the employer's facilities if it has reasonable grounds to believe there are similar violations.
"The danger of entering a grain bin as an auger turns cannot be underestimated. By allowing employees to do so, CPI exposed workers to serious hazards such as being caught in the augers or engulfed in grain," said Bonita Winingham, OSHA's acting regional administrator in Kansas City.
OSHA investigators determined three workers, including the elevator superintendent, had been standing over the unguarded auger using a pole in an attempt to dislodge soybean debris in a grain bin that contained more than 50,000 bushels of soybeans sloped 12 to 20 feet up its walls.During its investigation, the agency found CPI failed to:
Disconnect a sub-floor auger before allowing workers to enter.
Test atmospheric conditions in grain bins before allowing workers to enter.
Implement procedures to prevent sudden machine start-up or unintentional operation, i.e. lockout/tagout.
Install adequate machine guarding to avoid contact with moving parts.
OSHA has proposed penalties of $411,540. Headquartered in Hastings, CPI operates 29 grain-handling facilities in South Central and Central Nebraska.