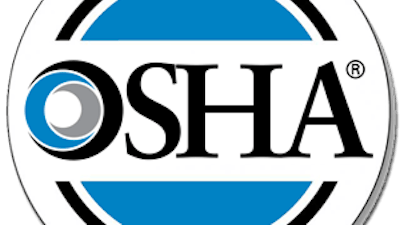 Tubing Manufacturer GD Copper was cited for 14 willful, repeat and serious violations by the U.S. Department of Labor's Occupational Safety and Health Administration. The Pine Hill, Alabama company was cited for exposing employees to slip, trip and fall hazards and allowing employees to work on equipment without following proper safety procedures to protect them from hazardous stored energy.
One repeat violation relates to failing to provide training on hazardous energy sources and the methods available to secure the energy prior to performing maintenance on equipment. The serious violations relate to:
Exposing employees to unguarded machine parts and equipment.
Putting workers in danger of falls due to missing safety rails.
Failing to evaluate a permit-required confined space prior to workers entering.
Not conducting annual audits of the energy control procedures.
Exposing workers to electric shock hazards.
The other violations involve not ensuring employees were trained in first aid and failing to provide training on an emergency action plan and fire extinguishers. The proposed penalties add up to $196,900. "Our inspection has identified numerous serious safety hazards that put employees at risk of injury or death," said Joseph Roesler, OSHA's area director in Mobile. "Employers should not wait for an OSHA inspection or an incident to occur before they assess their workplace to ensure workers are protected."
GD Copper manufactures tubing for heating and cooling systems, appliances, refrigeration and plumbing. Based in China, the company employs approximately 390 workers in Pine Hill. The employer has 15 business days from receipt of its citations and proposed penalties to comply, request a conference with OSHA's area director, or contest the findings before the independent Occupational Safety and Health Review Commission.