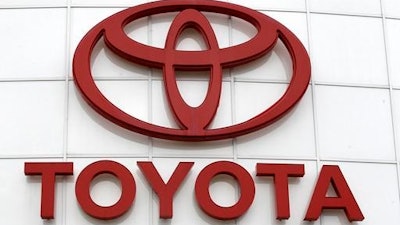 AP Photo/Rick Bowmer
DETROIT (AP) — Toyota Motor Corp. is recalling 337,000 vehicles for a third time.
The recall involves the Toyota RAV4 SUV from the 2006-2011 model years and the Lexus HS250h sedan from the 2010 model year.
Toyota first recalled the vehicles in 2012 because of a wobbly rear suspension. The company recalled them again in 2013 because the nuts it used to adjust the rear wheel alignment weren't tightened properly.
This time, Toyota found that rust can form on the suspension arm threads if the nuts for the rear wheel alignment weren't tightened correctly. If that happens, the suspension arm could separate from the vehicle and cause the driver to lose control.
Toyota will contact owners and replace both rear suspension arm assemblies for free.