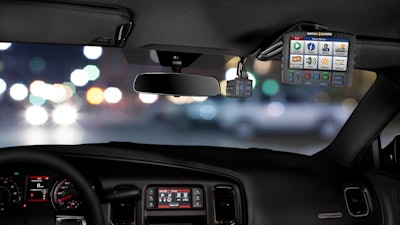 It has been a bittersweet time for WatchGuard Video, a Dallas-based manufacturer of in-car and body-worn camera systems used by law enforcement.
The company was realizing an 80 percent year-over-year growth spike, closing the most successful quarter in the 14-year-old company's history, just days before police officers in Dallas and Baton Rouge were ambushed and killed.
"In spite of our corporate success, it has been a somber time," stated Steve Coffman, President of WatchGuard. "We take our responsibility in supporting law enforcement seriously. Our job is to develop and engineer tools that provide the transparency needed to build trust between police and the communities they serve, as well as protect officers' careers. We never want to see loss of life; when that life is an officer's, well, that becomes very personal to us."
WatchGuard's growth has averaged nearly thirty percent annually since being founded in 2002. With the public's demand for video evidence increasing, the company has expanded its staff by thirty-nine percent in the past twelve months alone.
The majority of new hires have been engineers to further the company's research and development efforts. According to the company, WatchGuard spends $1 million per month on research and development to advance the video evidence technology used by law enforcement.

The record-setting growth WatchGuard has experienced comes on the heels of releasing a new body camera that integrates with an in-car video system to provide multiple angles of a single incident. Over 100 agencies have placed orders for it.
According to Coffman, "The Washington Post released a study showing that of the 551 shooting deaths by officers in 2016, only 15 percent were equipped with body cameras. We still have a long way to go in providing the very best tools of transparency needed to restore trust."