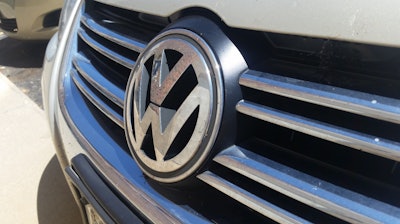 David Mantey
SAN FRANCISCO (AP) — Volkswagen believes it can fix some of the diesel vehicles caught up in the carmaker's cheating emissions scandal without compromising their performance, an attorney for the company said Thursday.
Lawyer Robert Giuffra told a federal judge that Volkswagen believes the repair for vehicles with 3-liter engines wouldn't be complicated and would bring them up to their original standard.
"It's just a process that will take time because of the need to do the durability testing to make sure that that fix is a long-lasting fix," he said.
U.S. District Judge Charles Breyer in San Francisco is overseeing lawsuits against Volkswagen in the wake of the scandal. Attorneys announced this week that they reached a deal to compensate owners of about 475,000 Volkswagens with 2-liter engines.
Volkswagen is working on a fix for those vehicles, but has not yet come up with one. The deal, which still requires Breyer's approval, would give owners of the 2-liter engine vehicles the option of a buyback.
The remaining 85,000 vehicles caught up in the scandal have 3-liter engines.
Breyer scheduled a hearing for Aug. 25 to get another update on progress toward a settlement for those vehicles.