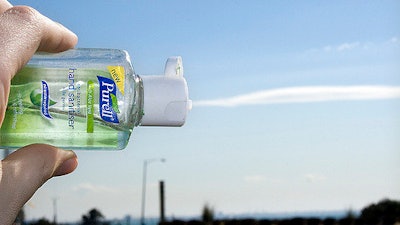 Flickr
WASHINGTON (AP) — Federal health officials want to know whether hand sanitizers used by millions of Americans work as well as manufacturers claim — and whether there are any health risks to their growing use.
The Food and Drug Administration is asking for new studies on how the antiseptic gels and sprays fight germs and get absorbed into the body, with a particular focus on children and pregnant women. The proposal is part of an ongoing effort to review decades-old chemicals that have never had a comprehensive federal review.
Agency officials stressed that the review "does not mean the FDA believes these products are ineffective or unsafe."
Hand sanitizers have become nearly ubiquitous over the last 20 years, offered in workplaces, schools, restaurants and other public spaces to reduce the spread of germs.