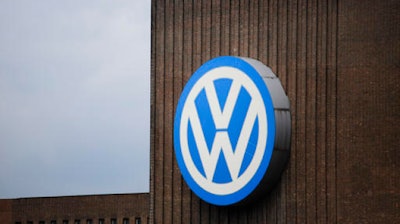 AP Photo/Markus Schreiber
DETROIT (AP) — A person briefed on the matter says Volkswagen has agreed to pay about $10.2 billion to settle claims in the U.S. from its emissions-cheating scandal.
The money would go mainly to compensate 482,000 owners of cars with 2-liter diesel engines that were programmed to cheat on emissions tests.
The person says some money would be paid to the government in penalties. The person didn't want to be identified because a federal judge has issued a gag order in the case. The person says the terms could change by the time they are released by the court on Tuesday.
The person says owners would get $1,000 to $7,000 depending on their cars' age, with an average payment of $5,000.