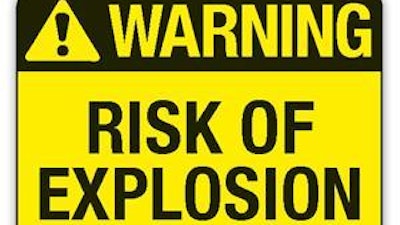 BISMARCK, N.D. (AP) — The U.S. Occupational Safety and Health Administration says a man died and three others were seriously injured in an oil well explosion in western North Dakota. OSHA Area Director Eric Brooks says a 52-year-old Wyoming man died Sunday from injuries he suffered Saturday morning at a well site operated by XTO Energy Inc. near Watford City.
The man's name was not immediately released, pending notification of relatives. Brooks says two other men, one from Wyoming and another from Colorado, suffered third-degree burns to 70 percent of their bodies. A fourth man, from Wyoming, suffered burns to his face.
XTO Energy is a subsidiary of ExxonMobil. A spokeswoman says the men were contractors working for companies that do maintenance on oil wells.