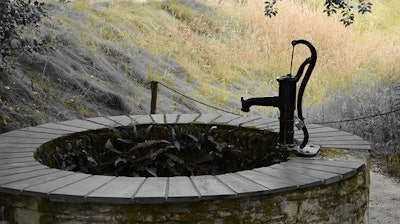 Pixabay
MERRIMACK, N.H. (AP) — Two class action lawsuits have been filed against a plastics company over chemical contamination of private drinking water wells in New Hampshire.
The lawsuits were filed Wednesday and allege Saint-Gobain Performance Plastics knew or should've known the potentially cancer-causing chemical PFOA was dangerous and release of it was "willful" and "wanton." The chemical is used in Teflon coatings.
New Hampshire Public Radio reports the lawsuits seek a jury trial and compensation for water filtering systems and reductions in property values and enjoyment of properties.
Litchfield resident Kevin Brown is the only plaintiff.
A Saint-Gobain spokeswoman says the Solon, Ohio-based company is working on a statement regarding the lawsuits.
The state says bottled drinking water delivery will be expanded to more than 50 Bedford properties after new test results showed PFOA contamination in several wells.