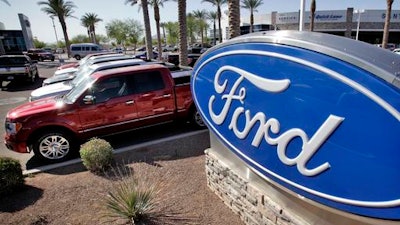 AP
DETROIT (AP) — Ford is recalling some of its top-selling vehicles in the U.S. to fix a fluid leak that can reduce braking power.
The recall covers about 271,000 F-150 pickups in North America from the 2013 and 2014 model years that have 3.5-liter V6 engines.
Ford says brake fluid can leak from the master cylinder. That could reduce the ability of the front brakes to stop the trucks.
The company reports nine crashes with no injuries, but one person was hurt in an unspecified interaction with the brakes.
Dealers will replace the brake master cylinder for free. They'll also replace the brake booster if they find leaks from the master cylinder.