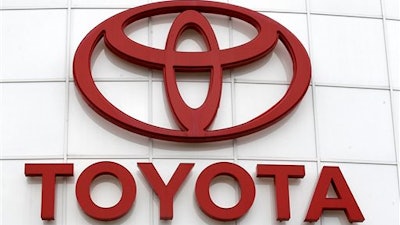 TORRANCE, California (AP) — Toyota Motor Corp. is recalling 60,000 Avalon and Camry sedans in North America because their front passenger air bags may not deploy in a crash.
The recall involves Avalons and Camrys from the 2016 model year. Almost all were sold in the U.S.; about 1,500 were sold in Canada and Mexico.
Toyota says the cars have a system that activates or deactivates the front passenger air bags depending on the weight of the passenger. In some of the affected vehicles the system was improperly calibrated, so the front passenger air bags and knee air bags may not deploy.
Toyota says it's unclear how many times the condition has occurred or whether it has been responsible for any injuries.
Owners will be notified. Toyota dealers will recalibrate the system for free.