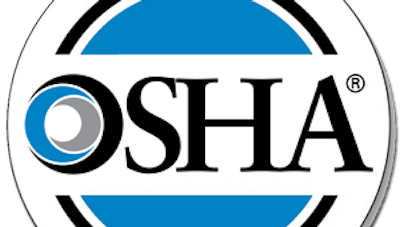 CANTON, Ohio (AP) — A security worker at a steel plant in Ohio may have died from nitrogen exposure, federal investigators said.
The Occupational Safety and Health Administration said the 32-year-old worker was found dead inside TimkenSteel's Faircrest Plant in Canton on Sunday.
The agency said nitrogen that's used in the plant flooded the air and caused oxygen levels to drop where the worker's body was found.
Officials said Kenny Ray Jr. began working at the steel plant about six months ago. He also was a police officer in nearby Creston and a Uniontown firefighter and paramedic.
Ray was described as a well-respected member of the company's security and fire team. He was in a fifth-floor elevator motor room checking fire extinguishers when he died.
OSHA is working with TimkenSteel to figure out if the nitrogen system has affected oxygen levels in other areas.
TimkenSteel has taken steps to ensure safety and has hired an independent auditor to do assessments, said Tom Stone, a vice president at the company.
"We have been working with OSHA and our workforce on additional actions to strengthen our safety program," Stone said.
OSHA said the plant has had previous citations stemming from a nitrogen exposure in 2015, but TimkenSteel contested those violations and other issues found at additional facilities. Stone said the company has addressed every issue OSHA has identified at its facilities during the past year.
The company faces fines totaling more than $500,000 for its most recent violations. OSHA said Timken Co., which established TimkenSteel in 2014, has been inspected 29 times and issued 76 violations since 2005.