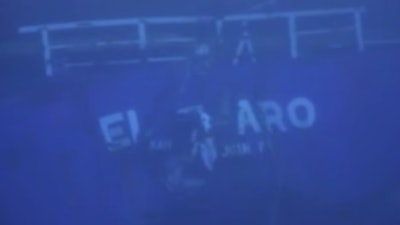 The El Faro's former chief engineer said five Polish nationals aboard the vessel when it sank would not have been working on projects connected to the freighter's engines.
James Robinson, head engineer aboard the ship until just before it sank Oct. 1, testified Tuesday during a U.S. Coast Guard investigative hearing on the accident that killed 33 mariners.
The cargo ship lost propulsion while sailing from Jacksonville to Puerto Rico and sank after getting caught in Hurricane Joaquin.
Robinson said the Polish crew was onboard preparing the ship for its upcoming changeover to the Alaska trade Jan. 1.
He said he didn't believe any of the work assigned to them was connected to the main propulsion system.
Testimony revealed the ship's boilers were due for maintenance, but Robinson said he believes they were safe.