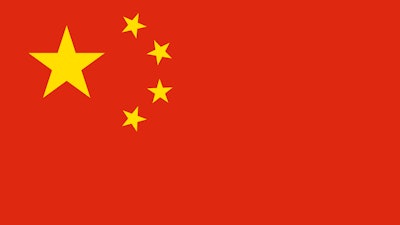 (AP) — Authorities in the Chinese city of Tianjin are moving 10 chemical plants found to be too close to residential areas, six months after a devastating chemical accident killed 173 people.
The Tianjin Binhai New Area suffered one of China's worst industrial accidents in August when a warehouse storing combustible chemicals exploded less than one kilometer (half a mile) away from apartments — the legally required distance. The head of the Binhai Work Safety Bureau's news office, who gave his name as Shi, told The Associated Press on Monday that the 10 plants were close to residential areas, though he didn't specify whether they were within one kilometer.
A recent audit of 583 chemical companies in the area found problems at 85, two of which were being moved beginning last month at a cost of more than $4 billion, according to Chinese media reports.
Aside from the 10 plants being moved, Shi said the other 75 with problems were not near residential areas but will also be eventually moved 30 kilometers (19 miles) south under a new plan to isolate chemical-related firms at the Nangang industrial zone. That zone is about 10 kilometers (6 miles) away from any residential developments.
Boasting a rich history and one of the world's busiest ports, Tianjin was earmarked by government leaders in Beijing to develop into the new financial nexus of northern China. But the city's image was deeply scarred by the August blast, which damaged more than 17,000 homes, scorched entire tracts of parked cars and left a crater six meters (20 feet) deep, raising concerns about the downside of breakneck development.
A furious central government has pledged to shore up industrial regulations countrywide and a Cabinet panel earlier this month recommended punishing 120 people, including high-level Communist Party officials in Tianjin and company executives, for violating or failing to enforce laws.