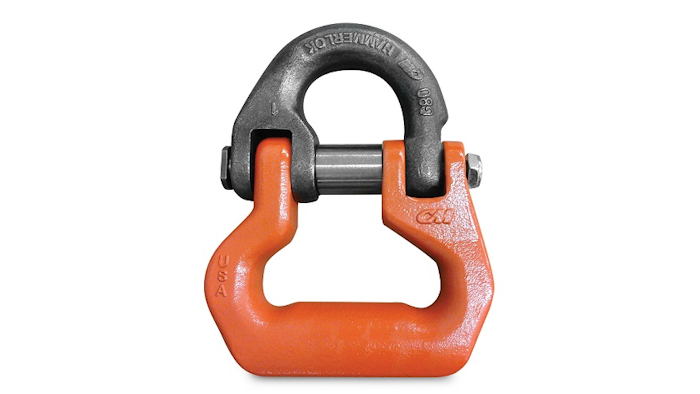 Combining the CM Hammerlok coupling link with a CM web sling attachment, Columbus McKinnon Corporation (Getzville, NY) introduces the CM Weblok Assembly for synthetic sling lifting applications. Features include:
A double load pin retention system, using both traditional and bolt/lock nut retention. The unique design prevents the load from backing out during extreme use – delivering the highest degree of load securement on the market.
Made in the USA, with a design that is versatile and easy to use.
A durable forged alloy steel construction, for greater ductility, better fatigue life and higher ductile strength than cast parts.
A 5:1 design factor; 100 percent proof tested.

Designed to meet ASTM A9652 and WSTDA-RS1 standards.

 
www.cmworks.com; 800-888-0985