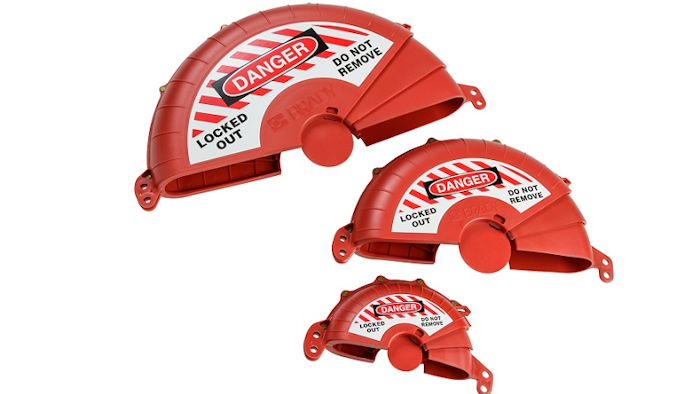 Brady (Milwaukee, WI) has announced its Collapsible Gate Valve Lockouts. These durable and versatile lockout covering devices effectively secure valves with 3- to 18-inch diameter handles. According to the company, this new collapsible gate valve design provides secure lockout for a wider range of valves, with the use of fewer devices. Until now, there hasn't been a gate valve lockout cover solution for handles larger than 12 inches. These covers easily rotate around valve handles to the fully engaged position, while also folding into smaller sizes for easy storage on maintenance carts and in lockout kits. Additional features include:
Availability in three sizes, to secure 3"-7", 7"-13" and 13"-18" diameter valve handles.
A rugged injection-molded styrene construction that withstands harsh outdoor conditions for added durability.
A patent-pending design that includes knock-out centers to accommodate outside screw and yoke (OS&Y) valves.
www.bradycorp.com; 414-358-6600