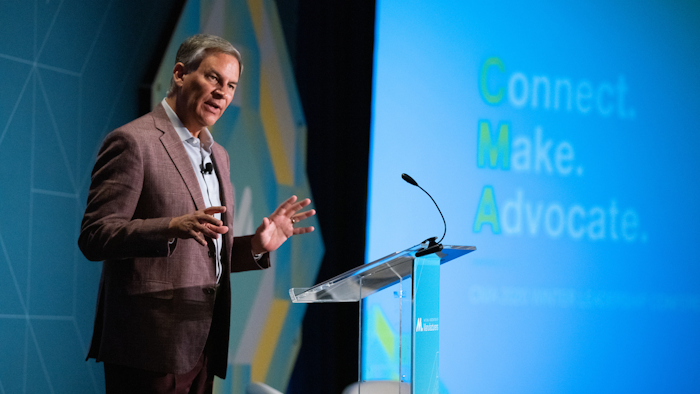 NAM
Washington, D.C. – National Association of Manufacturers (NAM) President and CEO Jay Timmons commended President Trump and United States Trade Representative Robert Lighthizer for successfully negotiating the "phase one" trade agreement with China. In a statement, Timmons said, "no other administration has achieved this level of success with—and accountability of—America's primary economic adversary in the past three decades." 
Timmons was at the White House today for the signing of the historic agreement.
Timmons wrote to President Trump two years ago urging him "to consider pursuing a truly modern, innovative and comprehensive bilateral trade agreement with China that wholly restructures our economic relationship."
Shortly after, NAM released a full negotiating objectives framework for such an agreement.
In his January 2018 letter to President Trump, Timmons declared "when our workers have a level playing field, no one—absolutely no one—can beat us. China must follow the same rules as everyone else and must be held accountable when it cheats. China has proven one of the most troubling markets in the world for manufacturers, due to its lack of commitment to free markets, fair competition and reform. From unfair subsidies and massive overcapacity in sectors such as steel and aluminum, to intellectual property theft and market-distorting policies that shield Chinese companies, manufacturers and workers in the United States face an unfair playing field that has harmed U.S. manufacturing and held us back."
"Results matter," said Timmons today. "We are proud that the 'phase one' deal includes core elements of the NAM's proposed framework. Because of the President's tenacity and focus, this is an indisputable win for our country and a momentous day in the U.S.–China economic relationship. It is a remarkable turning point for manufacturers, with the unprecedented and enforceable commitments on critical intellectual property protections to which China has agreed.
"The NAM looks forward to reviewing the final text of this agreement and to working with the administration in holding China accountable for its ambitious commitments. Additionally, we are committed to achieving more progress in reducing trade uncertainty as the focus of the administration and the NAM now turn to 'phase two.'"