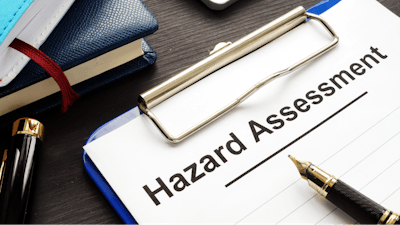 iStock
OSHA announced Sept. 23 that it has cited Greensboro, NC-based masony manufacturer Oldcastle APG South, operating at Coastal, for exposing employees to multiple hazards at the company's facility in Riviera Beach, FL.
The Department of Labor agency said that Coastal exposed employees to amputation, struck-by and fall hazards, as well as silica hazards above the permissible exposure limit without implementing engineering or work practice controls. OSHA said it also cited the company for failing to perform follow-up air monitoring, provide employees who wore air respirators with medical evaluations, to include employees exposed above the silica PEL in a medical surveillance program, and to provide audiograms.
For those citations, Coastal now faces $132,037 in penalties and has 15 business days from receipt of the citations and proposed penalties to comply or contest the findings.
OSHA said it conducted the inspection as part of its National Emphasis Program on Amputations and Regional Emphasis Program for Powered Industrial Trucks.
"Employers must implement effective safety and health programs to identify the hazards that exist in their workplaces, and take corrective actions to prevent worker exposures to serious or life-threatening injuries and illnesses," Ft. Lauderdale, FL-based OSHA Area Director Condell Eastmond said in OSHA's news release.