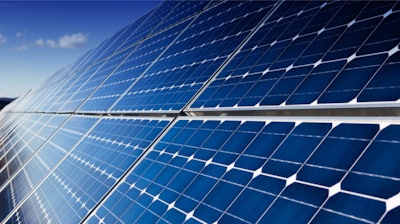 ALBANY, N.Y. (AP) — New York state is investing $40 million in technology that stores energy from solar power.
The office of Democratic Gov. Andrew Cuomo announced the funding decision on Wednesday.
The money will support solar power projects around the state that are designed to ensure energy derived from the sun can be stored for use when demand is greatest. That can reduce the need for other, less environmentally friendly forms of power.
Cuomo has set a goal for the state to generate half of its power from renewable energy sources by 2030.