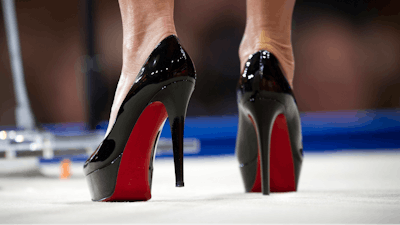 AP Photo/Cliff Owen, FILE
LUXEMBOURG (AP) — The European Union's top court has defended French fashion designer Christian Louboutin's claim to trademark red soled high-heel shoes.
The European Court of Justice ruled Tuesday that Van Haren, a Dutch company that sold similar shoes, had infringed the trade mark.
The court said that it did not matter that its shoes were different in shape. It said the registration of the trademark "sought solely to protect that application of a colour to a specific part of that product."
Louboutin said in a statement that it "warmly welcomes this judgment."