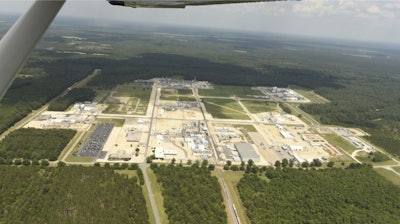 Twitter, @delawareonline
RALEIGH, N.C. (AP) — North Carolina's environmental agency says it plans to ask a judge to impose tougher conditions on operations at a chemical plant that has long emitted a little-understood industrial compound.
The state Department of Environmental Quality said it plans to go to court later this summer to force The Chemours Co. to stop GenX and related compounds from getting into the air and water near its Bladen County plant.
Chemours attorneys in April challenged DEQ's authority to change the air emissions permit critical to the company's operations. Lawyers for the Wilmington, Delaware-based company said the state agency can't require zero air emissions of GenX when state law allows industries to pump proven carcinogens and other toxics into the air.
The health effects of GenX aren't fully known.