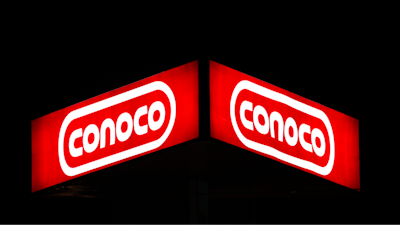 CARACAS, Venezuela (AP) — ConocoPhillips said Wednesday that it won a $2 billion arbitration award against Venezuela's state oil company, compounding the financial woes of the socialist-run nation as it struggles to feed its population. The award represents the equivalent of more than 20 percent of the cash-strapped government's foreign currency reserves.
The Houston-based company said in a statement that the ruling against PDVSA by an International Chamber of Commerce panel was final and binding. "ConocoPhillips will pursue enforcement and seek financial recovery of its award to the full extent of the law," the company said in a statement.
But collecting the judgment won't be easy, as President Nicolas Maduro is holding on to the few dollars trickling into the country from plummeting oil production and amid sanctions by the Trump administration barring U.S investors from lending money to the government. There was no immediate comment from Venezuela's government.
The ruling arose from the expropriation of ConocoPhillips' investments in two heavy crude oil projects in 2007 at a time then President Hugo Chavez increased the state's take of record oil rents, forcing foreign oil companies to accept less generous terms. Many instead left the country and sued to hold up their original contracts.
ConocoPhillips is pursuing separate legal action against Venezuela's government under the auspices of the World Bank's investment dispute mechanism. The World Bank tribunal has already ruled that Venezuela broke international law when it nationalized Conoco's stakes in the two fields. Proceedings are underway to determine the amount of compensation.
Venezuela still faces 22 arbitration cases at the World Bank, more than any other country in the world, with potential losses stretching into the billions.