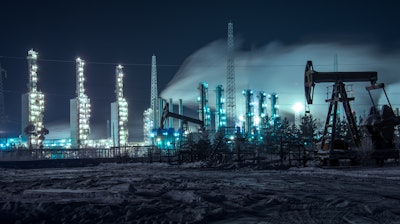 ANCHORAGE, Alaska (AP) — ConocoPhillips says its 2018 winter exploration and appraisal program on Alaska's western North Slope produced promising results. The Houston-based company Monday announced it had concluded 2018 winter program and that three appraisal wells supported a previously announced estimate of at least 300 million barrels of oil at its Willow Discovery leasing area within the National Petroleum Reserve-Alaska.
Company executive vice president Matt Fox calls the results "promising." The company says it originally planned to drill five wells, including two appraisal wells at Willow.
Drilling efficiencies allowed the drilling of a third appraisal well plus three exploration wells. The company says all six wells reached oil and verified potential. The exploration wells represent new discoveries and the company will assess results in anticipation of additional appraisal next winter.