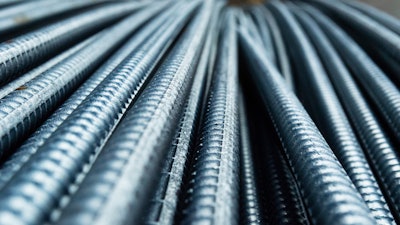 PORTAGE, Ind. (AP) — The city of Chicago plans to sue U.S. Steel Corp. for alleged environmental violations stemming from spills of a potentially carcinogenic chemical from the steelmaker's Portage, Indiana, plant into a Lake Michigan tributary.
Chicago's corporation counsel mailed a legal notice Monday informing Pittsburgh-based U.S. Steel that the city intends to sue the company for federal Clean Water Act violations.
The three-page letter cites April and October spills of chromium and hexavalent chromium into the Burns Waterway, a lake tributary.
The letter says U.S. Steel's discharge monitoring reports and other public information give the city "reason to believe that U.S. Steel has repeatedly violated, and will continue to violate" provisions of the Clean Water Act and its wastewater discharge permit.
U.S. Steel has declined to comment about the potential lawsuit.