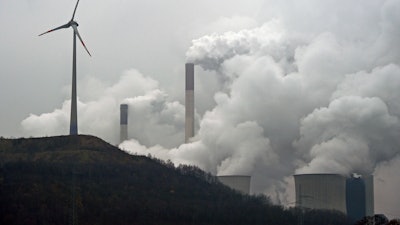 PROVIDENCE, R.I. (AP) — The Environmental Protection Agency has kept three scientists from appearing at an event in Rhode Island about a report that deals in part with climate change.
The New York Times reports EPA spokesman John Konkus confirmed on Sunday that agency scientists would not be speaking at the event Monday in Providence. Konkus did not provide an explanation.
The event is designed to draw attention to the health of Narragansett Bay, New England's largest estuary.
A spokesman for Democratic U.S. Sen. Jack Reed of Rhode Island says the event will go on as planned and the report will be released. The report finds that climate change is affecting air and water temperatures, precipitation, sea level and fish.
Reed told The Associated Press in a statement Sunday night that "muzzling EPA scientists won't do anything to address climate change."