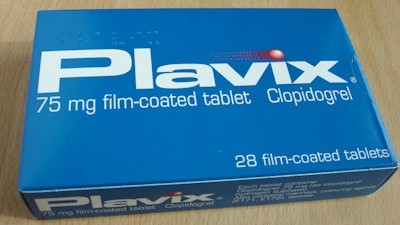 WASHINGTON (AP) — The Supreme Court says hundreds of out-state-residents can't sue drugmaker Bristol-Myers Squibb Co. in California state court over adverse reactions to the blood thinner Plavix.
The justices ruled 8-1 that there was not a strong enough connection between the claims against the drugmaker and the company's ties to the state. The ruling is a win for Bristol-Myers Squibb and other companies that want to avoid lawsuits in state courts seen as more favorable to plaintiffs.
The case involved 575 non-California residents who joined 86 California residents in suing the New Jersey-based company. California's highest court ruled 4-3 that all the cases could move ahead in state court even if the specific claims were not connected to California because the company did other business in the state.