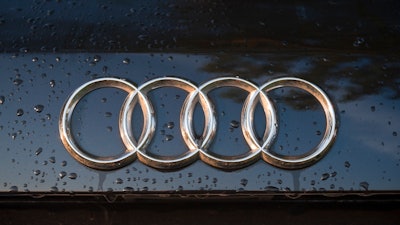 BERLIN (AP) — Germany's transport minister says luxury automaker Audi used software to cheat on diesel emissions tests, an allegation that has already caused trouble for its parent company Volkswagen.
Alexander Dobrindt says the software used by Ingolstadt-based Audi was able to recognize when vehicles were being tested and switch on an emissions cleaning system.
Dobrindt said Thursday that 24,000 vehicles built between 2009 and 2013 would have to be recalled.
Munich prosecutors launched an investigation into Audi earlier this year, raiding the company's offices while executives were holding their annual news conference in March.
Volkswagen has been forced to pay out billions of dollars in fines and compensation after admitting that diesel vehicles were equipped with software to evade U.S. limits of nitrogen oxides, a pollutant that can harm people's health.