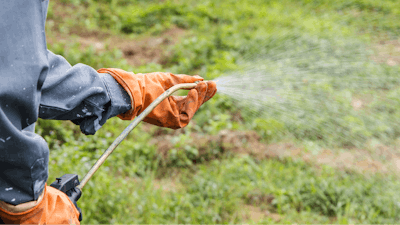 FRESNO, Calif. (AP) — A California judge's final ruling requires chemical giant Monsanto to label its popular weed-killer Roundup with warnings that it could cause cancer.
Superior Court Judge Kristi Culver Kapetan in January tentatively dismissed a challenge by Monsanto and a citrus growers group. In her final ruling last week, the judge said that none of Monsanto's objections were viable, according to the Fresno Bee.
The company had sued the nation's leading agricultural producing state, saying California officials illegally based their decision for carrying the labels on an international health organization.
Monsanto's attorney, Trenton Norris, told the judge that the warnings will drive some customers away, harming the company.
California regulators say they're relying on a finding by the International Agency for Research on Cancer, considered a gold standard for cancer research.