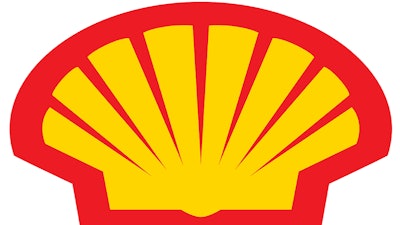 JOHANNESBURG (AP) — Nigeria is seizing back one of Africa's richest oil blocs and will prosecute petroleum giants Shell and Eni in a $1.2 billion corruption scandal that has drawn investigators from the United States, Italy, France, Switzerland and Holland, according to a Nigerian Federal High Court document.
The court on Thursday ceded control of Oil Prospecting License 245 to the government while the West African country's Economic and Financial Crimes Commission investigates and prosecutes suspects in the "Malabu Oil scam," according to a statement from the commission.
The commission's petition to the court says Dutch-British corporation Shell and Italian Agip — now Eni — bought the bloc in 2011 knowing the transaction was "fraught with fraud" and that the $1.2 billion payment to former petroleum minister Dan Etete and his allies was a bribe. The state oil company got only $210 million from the deal.
The government is preparing further charges of "conspiracy, bribery, official corruption and money-laundering" against Shell and Eni, the petition says.
Criminal charges already have been filed against both companies and several executives in an Italian court in Milan.
"This is historic. Generations of Nigerians have been robbed of life-saving services while oil men have grown rich at their expense," said Simon Taylor of the anti-corruption body Global Witness. "Companies and their investors must understand they can no longer do backdoor deals with corrupt officials without paying a hefty price."
Eni has not received notification of the court order, spokesman Roberto Carlo Albini told The Associated Press. "Eni denies any wrongdoing," he said. Shell Nigeria spokesman Bamidele Olugbenga Odugbesan said he had no comment.
The oil companies paid the $1.2 billion into a Nigerian government escrow account at the London branch of JPMorgan Chase, and former justice minister Mohammed Bello Adoke authorized its distribution.
The commission last month filed charges of fraud and money laundering against Etete, Adoke and businessman Aliyu Abubakar.
The petition says Nigeria's former military dictator Gen. Sani Abacha and Etete used front men to form Malabu Oil and Gas Ltd. and illegally awarded themselves OPL 245. After Abacha's mysterious death in 1998, the company directors and shareholding was fraudulently altered to divest Abacha's son, Mohammed, it says.
The Malabu bloc was seized by the government once before, by the civilian government of Olusegun Obasanjo in 2001. Malabu Oil sued and an out of court agreement returned the bloc to the company.