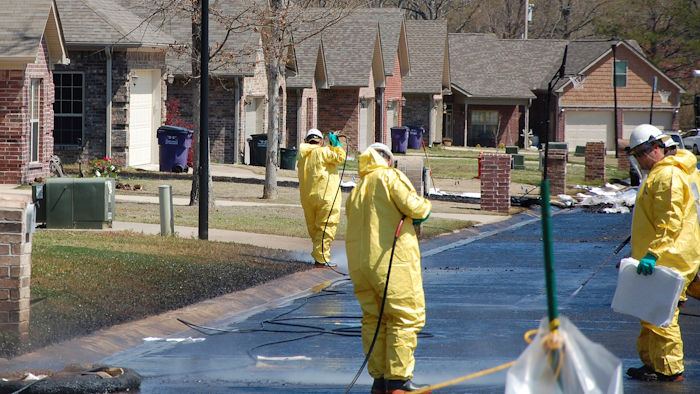 AP Photo/Jeannie Nuss, File
ST. PAUL, Minn. (AP) — Attorneys for landowners along a crude oil pipeline that ruptured in Arkansas in 2013 say Exxon Mobil Pipeline Co. breached its contract because the pipeline interferes with their ability to enjoy their property.
The landowners are asking the 8th U.S. Circuit Court of Appeals to reinstate their case, after it was dismissed last year. Oral arguments will be held Wednesday in Minnesota.
The 850-mile-long Pegasus Pipeline runs through Arkansas, Missouri, Illinois and Texas. It ruptured in March 2013, about 25 miles northwest of Little Rock, Arkansas.
In their lawsuit, landowners demanded the pipeline be replaced, fixed or removed. But a judge sided with Exxon and dismissed the case, saying easement contracts between Exxon Mobil and property owners don't require the company to maintain the pipeline.