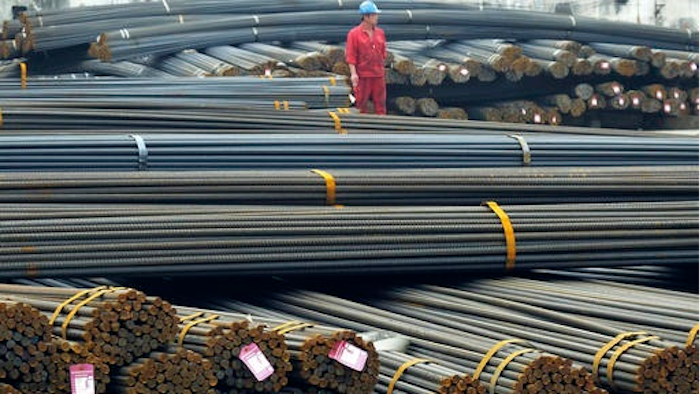 AP file
BEIJING (AP) — China has accused the European Union of hurting competition by imposing anti-dumping duties on Chinese steel, ratcheting up growing global tensions over a flood of low-cost Chinese exports.
The EU duties announced Friday are the latest in a series of measures taken by Europe, the United States and other trading partners in response to what they say are improperly low prices for Chinese steel. They complain the flood of Chinese exports is depressing global prices, hurting foreign competitors and wiping out jobs.
A Commerce Ministry statement said Chinese steel exports could not affect prices because they account for just 5 percent of the European market.
"Rashly taking such wrong steps as trade protection and restricting fair market competition is not the right direction for development of the European Union steel industry," said the statement, dated Saturday.
The latest EU duties apply to hot-rolled steel, which is used in construction, shipbuilding and pipelines, and heavy steel plates used in construction and manufacturing of earth movers and other heavy equipment. The charges range from 65.1 percent to 73.7 percent for heavy plates and 13.2 percent to 22.6 percent for hot-rolled steel.
Steel is one of a series of Chinese industries in which production grew rapidly over the past decade until supply exceeded demand, depressing prices and leaving a backlog of unsold goods.
Beijing has ordered state banks to lend to support steel exports, which has fueled complaints it is selling at prices below market levels in violation of its trading commitments.
The United States earlier imposed anti-dumping duties of up to 522 percent on Chinese steel imports to offset what regulators said are improper subsidies to producers.