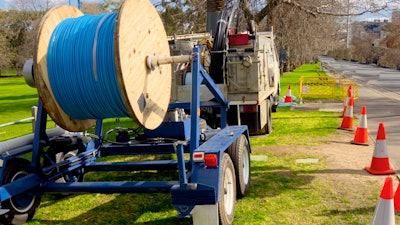 iStock
CHARLESTON, W.Va. (AP) — West Virginia officials and a Frontier Communications have been accused of wasting government funding on unused fiber for internet connection.
The Charleston Gazette-Mail reports that internet company Citynet recently filed a federal lawsuit accusing Frontier and state officials of defrauding the U.S. government by paying the company to install fiber that didn't meet federal grant guidelines.
The newspaper reports that the at least $1.1 million in unused fiber was either built to closing schools or county education buildings that already received internet service through a different connection. Some of that fiber was used for less than a year, and much of it was never used at all.
The funding came from a $126 million federal grant from the U.S. government.
State officials didn't comment on the lawsuit.