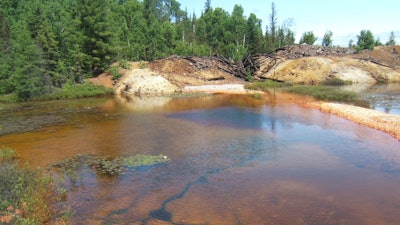 Wikimedia
According to the Seattle Times, Washington state regulators have adopted new clean-water rules tied partly to how much fish people eat.
The rules set limits on pollutants that factories, wastewater-treatment plants and other industrial facilities can discharge into state waters, says the Times, with the intent that more stringent rules should protect the people who eat the most fish from local rivers and streams.
The proposed rule also sets standards for 97 chemicals that are part of wastewater discharges, says Oregon Public Broadcasting's website. And it sets dozens of standards for water quality in rivers and lakes that are at least as protective as federal standards.
Now, the state must wait for the EPA to approve the rules. Businesses worry that the EPA may want rules more stringent than businesses can comply with, according to the Times. "Cities and businesses have said the technology isn't available to meet stricter rules, and it could cost billions of dollars with little or no benefit to the environment," says the news brief.