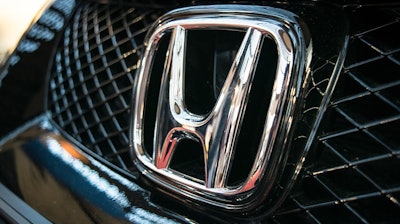 Pixabay
BEIJING (AP) — Honda Motor Co.'s Chinese joint venture is recalling 1 million sedans and SUVs to replace possibly faulty air bags, the country's product quality agency announced Friday.
Honda is recalling millions of vehicles worldwide to replace Takata Corp. air bags that may explode with too much force, injuring passengers.
The latest recall applies to Honda CR-V utility vehicles, Civic and Platinum Rui sedans and Civic hybrids made by Dongfeng Honda Automobile Co. during various periods between 2007 and 2011, the Chinese agency said.
Faulty inflators on Takata air bags have caused at least 11 deaths worldwide and injured more than 100 people. The number of vehicles recalled to replace Takata inflators could reach more than 100 million globally.
Honda announced a similar recall in Japan of 784,000 vehicles this month.
Takata has not been able to produce enough replacement parts to keep up with the recalls.
Authorities in Malaysia are investigating two more recent deaths in cars with Takata air bags that ruptured.