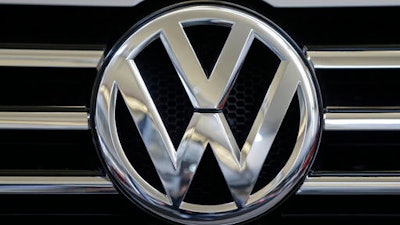 BERLIN (AP) — German prosecutors are investigating an employee at Volkswagen who allegedly asked his coworkers to delete or hide data in connection with the company's emission scandal.
Braunschweig prosecutor Klaus Ziehe said Thursday the suspect, whose name was not released, had in an "indirect but clear enough way" made the request just before Volkswagen acknowledged using special software to rig U.S. emissions tests last year.
Ziehe said several employees moved files to flash drives, some of which have been recovered.
Ziehe said that "so far we do not think this was a huge data loss which would massively harm or delay the investigations in the emissions process."
Volkswagen did not immediately return calls to comment.