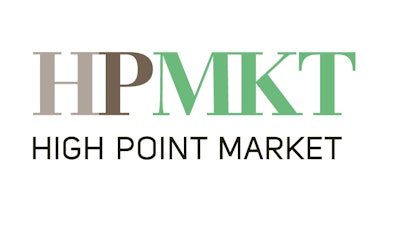 RALEIGH, N.C. (AP) — Attendance dipped slightly for North Carolina's world-renowned furniture market this year in an early test of business reaction to the state's new law limiting protections for LGBT people.
According to numbers released Friday by the High Point Market, this year's registered attendees — including buyers, exhibitors, media and students — totaled slightly more than 79,000. That represents a decrease of 1,000 from the previous year, and a reversal for the market. Attendance at last year's spring event rose 2.5 percent from 2014.
The twice-a-year High Point Markets bring an estimated $5 billion a year in economic activity to North Carolina. April's event was the biggest economic activity in North Carolina since House Bill 2 was adopted, defining which bathrooms transgender people may legally use and limiting legal protections for lesbian, gay, bisexual and transgender people.
Buyers for Williams-Sonoma Inc. retail outlets, including Pottery Barn and West Elm, were among those boycotting the five-day event. But none of the dozens of furniture makers and importers contacted by The Associated Press before the April market said they would miss the opportunity to show off their updated products. Many spend millions of dollars and work for months to prepare sprawling display showrooms and entertainment for their customers.
The market authority had predicted after the law passed in March that hundreds would skip the market. No mention of the law was made in Friday's release; neither would representatives of the market say why it took more than a month to release this year's figures, more than twice as long as last year.
The next market takes place in late October, days before the fall election in the closely contested governor's race that could hinge partly on voters' reaction to House Bill 2.
The non-profit group supporting the market received 57 percent of its funding from state and local governments, according to its 2014 financial statement. State legislators last year decided to increase funding for the authority by 40 percent to $1.2 million a year, not including state transportation money.
One frequent participant, Currey & Company Vice President Cecil Adams, said his unscientific perception was there were fewer buyers and observers jamming the corridors this April.
"It felt soft as far as traffic," said Adams, the creative director for the Atlanta-based interior lighting specialist. "In terms of the quantity of folks, we might have had a few less."
___
Associated Press writer Jonathan Drew in Raleigh contributed to this report.