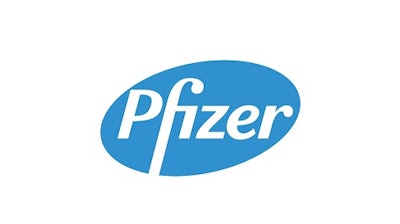 Vimeo
BOSTON (AP) — Drugmaker Pfizer Inc. has agreed to pay nearly $785 million to resolve allegations that one of its companies failed to give Medicaid the same discounts it provided to private purchasers of a heartburn treatment, federal prosecutors announced Wednesday.
The tentative deal that resolves allegations filed by two whistleblowers was first announced in February, but final approval was announced Wednesday by the U.S. attorney's office in Boston.
The case involved alleged conduct by Wyeth before New York-based Pfizer acquired the company in 2009.
Wyeth gave thousands of hospitals deep discounts on two versions of the heartburn and acid reflux prescription Protonix between 2001 and 2006, but failed to report those prices to the government as required by law so Medicaid can receive the same discounts, prosecutors said.
Wyeth was also trying to boost profit, prosecutors said. By inducing hospitals to use Protonix instead of comparable medications, prosecutors said patients discharged from the hospital on Protonix were likely to stay on the drug for long periods of time, during which insurers and Medicaid would pay nearly full price.
"This significant settlement illustrates that the government will not permit drug companies to dodge their obligations to the Medicaid program or create elaborate pricing schemes to deceive Medicaid into paying more than it should for drugs," said U.S. Attorney Carmen Ortiz said.
Under the terms of the settlement, the federal government will get more than $413 million while state Medicaid programs will share more than $371 million.
"We are pleased to have finalized the agreement to resolve these cases, which involve historic conduct that occurred at least 10 years ago, before we acquired Wyeth," said Doug Lankler, Pfizer's executive vice president and general counsel. "The resolution of these claims reflects our desire to put these historic cases behind us and to focus on the needs of patients."