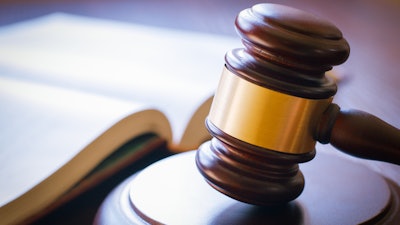 MANCHESTER, Ky. (AP) — An official with a defunct recycling company has pleaded guilty to helping steal $1.3 million from a construction company.
David R. Bennett pleaded guilty Tuesday in federal court to one charge of conspiracy to commit wire fraud, according to the Lexington Herald-Leader. Under his plea deal, Bennett faces a sentence of three years and one month in prison.
Bennett was a manager of a company called Waste Not Technologies. In 2009, the company told officials that it would build a recycling factory in Manchester. The company claimed the factory would bring 1,400 jobs to a poor area.
Company leaders hired Elza Construction to do work at the factory site, according to Bennett's plea.
The company got Elza to pay $1.3 million as a guarantee that the company could complete the job. Elza was told the money would be used to help Waste Not Technologies to get more financing, and that the company had the money to repay Elza, according to the plea document.
However, Bennett and other company leaders took the money, according to Bennett's plea. Waste Not Technologies never built the factory, and Elza never got its money back.
Elza filed for bankruptcy in 2011.
Bennett is scheduled to be sentenced in August.