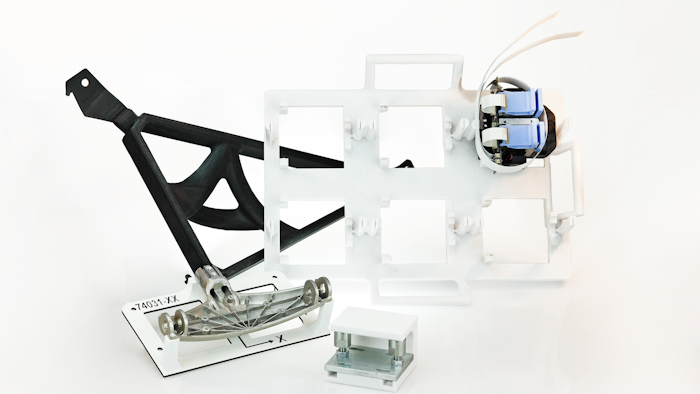 (
BUSINESS WIRE
)
Stratasys recently unveiled its
Manufacturing Aids Package for the Fortus 900mc Production 3D Printer to help users get a head-start in creating custom tools from ASA, PC and new Nylon 6 thermoplastic material. 3D printed custom manufacturing tools, like jigs and fixtures, are examples of how additive manufacturing is being used to augment conventional production. The materials-and-services package includes:
40 hours of design work from Stratasys Professional Services.
6 canisters of thermoplastic build material and 3 canisters of support material, including Nylon 6 – Stratasys' newest engineering-grade material – as well as PC and ASA plastic in a choice of ten colors.
The SR-35 advanced soluble support material offers a faster dissolve time and extended bath life.
Extra extrusion head tips and build sheets.