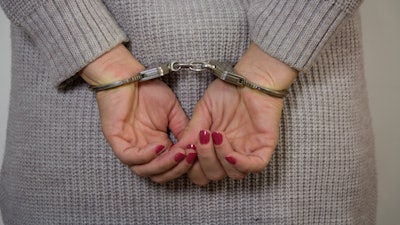 iStock
On Oct. 9, 2021, Diana Toebbe was arrested for her role in her husband's conspiracy to sell restricted data to a foreign nation.
WATCH: Engineer Guilty of Selling Secrets in Peanut Butter Sandwich - Published Feb. 18.
The 46-year-old woman from Annapolis, Maryland, was the lookout while her husband, Jonathan Toebbe, executed three "dead-drops," including an exchange when he passed an SD card holding sensitive information hidden in half of a peanut butter sandwich to an FBI agent posing as a foreign national.
On Feb. 18, Toebbe pleaded guilty to conspiracy to communicate restricted data related to the design of nuclear-powered warships. She faced life in prison but will serve no more than three years under a plea deal. Her husband pleaded guilty to the same crime on Feb. 14; he will spend 12.5 years in federal prison.
Jonathan Toebbe was a nuclear engineer assigned to the Naval Nuclear Propulsion Program, also known as Naval Reactors, for the Department of the Navy. He had an active national security clearance through the Department of Defense, giving him access to "restricted data."
Restricted data concerns design, manufacture or use of atomic weapons, or production of Special Nuclear Material (SNM), or use of SNM in producing energy – such as naval reactors.
While her husband believed that he was engaged in a conspiracy to sell military secrets for thousands of dollars in cryptocurrency to a foreign country, he was actually building a relationship with an undercover FBI agent for several months.
On June 26, 2021, Dianna Toebbe was the lookout while her husband conducted a dead-drop by placing an SD card holding sensitive military information in half a peanut butter sandwich and leaving it at a pre-arranged location.
On Aug. 28, Jonathan made another drop in eastern Virginia. On this occasion, the SD card was concealed in a package of chewing gum.
The FBI arrested Diana and Jonathan on Oct. 9, after she acted as a lookout on a final dead drop at a different location in West Virginia.
Diana Toebbe pleaded guilty to count one of the indictment, charging her with conspiracy to communicate restricted data, which carries a maximum statutory penalty of up to life in prison, a fine up to $100,000, and a term of supervised release not more than five years. As a result of her plea agreement, she will serve no more than 36 months in federal prison.