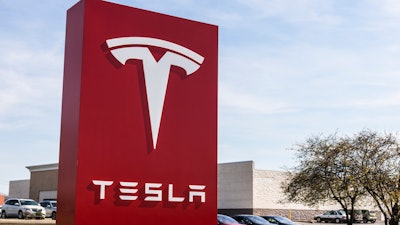 iStock
In an attempt to decrease the production costs of electric vehicles, Panasonic revealed a prototype battery to assist Tesla in lowering its manufacturing expenses.
Panasonic Energy President Kazuo Tadanobu said he believes the development of the battery will lead to stronger ties with Tesla. Tadanobu did not say when the company would start full-scale production. Reuters reports the 4680 format battery is approximately five times smaller than the ones Tesla currently uses.
The desire to create a stronger bond with Tesla comes after the automaker increased its range of battery suppliers, and following Panasonic's sale of Tesla shares. Other suppliers for Tesla include LG Energy Solution from South Korea and Contemporary Amperex Technology Co. (CATL) of China.
Tadanobu said Panasonic would not make cheaper Lithium Iron Phosphate (LFP) batteries, which are deemed cheaper and safer than nickel-based batteries. However, LFPs need to be recharged more frequently. Panasonic produces nickel-cobalt-aluminum (NCA) batteries.
China manufactures 95% of LFP batteries, but Tesla has had trouble getting them built near its U.S. factories due to political tensions.