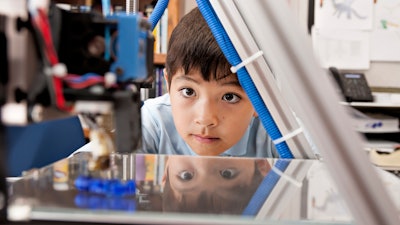 iStock
The Mavens Manufacturing Tour for students is one step towards reestablishing the U.S. as a global manufacturing powerhouse. Event coordinator Meaghan Ziemba has pulled together a vibrant and prestigious group of industry leaders in manufacturing to present on October 22 at Beloit Memorial High School both virtually and in-person.
"The opportunity to collaborate with Beloit Memorial High School will help in our mission to promote manufacturing to younger generations of potential leaders," Meaghan Ziemba said.
"This will be an exciting day for Beloit Memorial High School students. They will have the ability to hear from and interact with industry leaders in manufacturing from across the country," said Deb Prowse, Beloit Memorial High School Academy Coach. "The presenters are all willing to share their expertise and experience with our students. They are taking the time to encourage our students to pursue their career goals and are offering them a pathway to do it."
"We continue to think beyond now and look for ways to connect our students to career, college and community opportunities that offer our students a bright and successful future," Superintendent Dan Keyser said. "Working with Meaghan Ziemba and her connections is just another way our District thinks outside of the box for the benefit of our students."
The in-person keynote speaker is Mr. Andrew Crowe, Leader of the New American Manufacturing Renaissance. Crowe is on the front lines in the battle of closing the workforce and skills gap in the Manufacturing Industry. He teaches manufacturing industry leaders how to reach and hire the next generation of the manufacturing sector by growing awareness of the industry among our youth by being at the forefront of training the next generation of skilled manufacturing industry leaders.
Other Presenters include:
Mr. Jesse Salazar

, Deputy Assistant Secretary of Defense for Industrial Policy

Mr. Tony Gunn

, General Manager, MTDCNC Global

Mr. Jake Hall

, The Manufacturing Millennial

Mr. Justin Sherman

, Founder, Equity Machine Works, SPC

Mr. Aaron Prather

, Senior Technical Advisor, FedEx

Mr. Tim Wilborne

, TW Controls
The School District of Beloit is located in Beloit, Wisconsin.