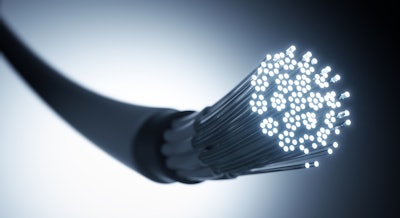 iStock
Scientists at Japan's National Institute of Information Communications Technology (NICT) set a new internet speed record clocking in at 319 terabits per second (Tbps).
English and Japanese researchers held the previous record of 178Tbps a year ago.
According to Engadget, the fiber optic line had four cores. Researchers also used a 552-channel comb laser to shoot at wavelengths. Rare earth amplifiers played a role as well.
Coiled fiber helped move data across 1,864 simulated miles and did not lose signal quality or speed.
The achievement is not expected to have an immediate, wide influence due to the system's possible high expenses.
"The standard cladding diameter, 4-core optical fiber can be cabled with existing equipment, and it is hoped that such fibers can enable practical high data-rate transmission in the near-term, contributing to the realization of the backbone communications system, necessary for the spread of new communication services Beyond 5G," The NICT said in a release.