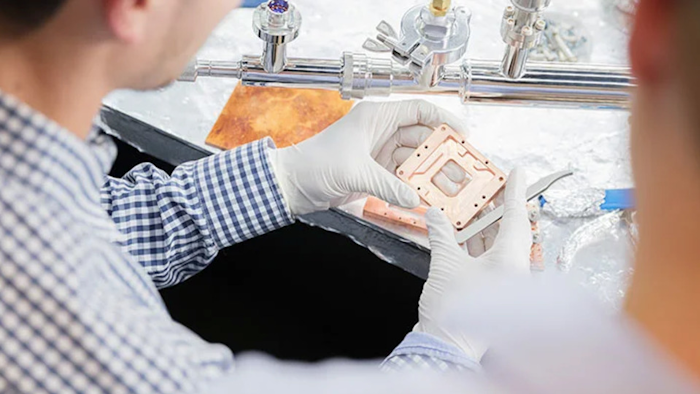 Honeywell International
Industrial conglomerate Honeywell says it will release the world's most powerful quantum computer within three months following a newly announced "technical breakthrough."
The Charlotte-based company, which makes aerospace components, control systems and performance materials, began working on quantum computing more than a decade before announcing its progress in late 2018.
Honeywell on Monday announced that it had demonstrated its quantum charge coupled device architecture, which can manipulate ions holding quantum information using electromagnetic fields and laser pulses. Officials said the QCCD architecture offers the highest-quality quantum bits at the lowest error rates.
The company's computer, officials said, would feature a quantum volume of 64 — twice as much as its nearest competitor under that measure of computational ability — and they expect to increase the quantum volume "by an order of magnitude" in each of the next five years.
Honeywell also announced investments by its venture arm in quantum software and algorithm firms Cambridge Quantum Computing and Zapata Computing, as well as an agreement to develop algorithms with financial services giant JPMorgan Chase.
"There are a number of industries that will be profoundly impacted by the advancement and ultimate application of at-scale quantum computing," Tony Uttley, president of Honeywell Quantum Solutions, said in the announcement.