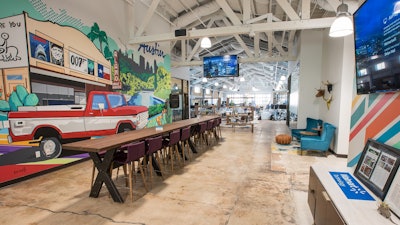 Microsoft
AUSTIN, Texas (AP) — Engineers from Walmart and Microsoft will work together in Texas as the Arkansas-based retail giant seeks more convenient ways for customers to shop.
Walmart on Monday announced plans to expand its technology center in Austin to help associates make better use of digital data and improve operations.
A statement from Washington-based Microsoft says about 30 technologists will work in the cloud factory that should open in early 2019. It's an extension of a strategic partnership announced in July.
Team members will focus on migrating Walmart's thousands of internal business applications to Microsoft Azure. The cloud factory will be an expansion of Walmart's so-called innovation hub, which opened earlier this year.
The team will be known internally as "4.co" (four-dot-koh) for its location at Fourth and Colorado streets in Austin.